Special Address
by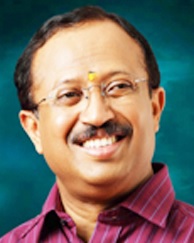 Shri V. Muraleedharan
Minister of State for External Affairs and
Minister of State for Parliamentary Affairs
at the Inaugural Session of
National Seminar
on
"Taking Stock of India-Latin America and Caribbean Relations"
Sapru House, New Delhi
8 August 2019
Good afternoon ladies and gentlemen!           
I am delighted to attend the National Seminar on India's relations with Latin America and the Caribbean (LAC) being hosted by the prestigious Indian Council for World Affairs today. I am pleased to note that prominent research organizations like ICWA are taking keen and active interest in the evolving dynamics of India and its relations with the vibrant countries of Latin America and the Caribbean. 
Historically, India and Latin America have been inheritors of ancient civilizations that are based on the principles of humanism and peace. It is said that the old world found the new world of Americas when they set out looking for India. However, geographical distances denied the possibility of a close political bonding.  But by the turn of 18th century, our links were impacted by the dominant global political developments and colonialism. Indentured labor from India first reached the shores of the Caribbean towards the end of the 19th century and have thereafter successfully integrated themselves into the social fabric of the Caribbean countries. India has an enduring bond with more than a million people in the Caribbean who are of Indian origin. They serve as an invaluable link of friendship and understanding between the two regions. 
India and the countries of Latin America and Caribbean also have a shared experience of struggle against colonialism in the 19th and early 20th century.  After gaining independence, our countries have cooperated closely within the Non-Aligned Movement and at the United Nations. As developing countries facing the challenges of sustainable economic growth and the fight against poverty and hunger, India and Latin America have been natural partners in South- South Cooperation. But despite collaboration at the international level, our formal relations with LAC countries remained more or less dormant and minimal for most of the past century. 
This situation witnessed a change in the past two decades as our trade and investment volumes with LAC increased. In the past five years, however, there has been a significant intensification of our relations with Latin America and the Caribbean. Last year, our Prime minister attended the G20 summit in Buenos Aires, Argentina, in his third visit to the region since 2014, suggesting a reenergizing and revitalization of our relations with the region. PM Modi visited Brazil in 2014, Mexico in 2016 and Argentina in 2018. The last five years have witnessed other high-level visits as well, including Hon'ble President of India's visit to Suriname and Cuba in 2018 and Bolivia & Chile in 2019. Hon'ble Vice President of India visited Guatemala, Panama & Peru during May, 2018 and Paraguay and Costa Rica during 5-9 March, 2019. Apart from these high- level interactions, there have been ministerial –level visits to each of the 33 LAC countries in the past five years. Such a sustained and intense engagement has never happened before in the history of our relations with the LAC region. 
This newfound momentum is an acknowledgement of the fact that India increasingly views LAC countries as a very significant partner in its own economic growth trajectory, especially in context of our food and energy security requirements. It is also evident that despite the region being geographically distant with poor connectivity; our relations have remained close, warm and cordial. Moreover, the LAC region is endowed with immense natural resources, large arable land and valuable human resources of 650 million which offer tremendous opportunities for mutual cooperation and economic development. India's bilateral trade with LAC in 2018 stood at USD 40 billion and USD 20 billion in investments is a testimony to this optimism. We are proud of the fact that nearly 134 Indian companies and 216 subsidiaries are currently operating in the region, employing more than 50,000 people. 
Our renewed will to engage with Latin America and Caribbean, especially in terms of trade and investments, began with the FOCUS-LAC program set up by the Department of Commerce in 1997 which is still in operation. As a result, trade between India and Latin America that amounted to few hundred millions in 1990s jumped to USD 40 billion in 2018. However, the trade basket has remained limited to a few major items on both sides. At present, Latin American exports to India are focused on natural resources such as soy, oil, crude oil and minerals, whilst Indian firms export engineering goods, textiles, chemicals, and pharmaceuticals into the Latin American markets. 
The new momentum created by FOCUS –LAC program has been sustained and backed up by a series of policy initiatives, including the signing of India's first-ever Preferential Trade Agreement with MERCOSUR, bilateral PTA with Chile, as well as the other ongoing Trade negotiations with Peru, Colombia and Ecuador. Such trade facilitation measures go a long way in attracting more trade and investments and should be actively supported by both sides. We look forward to the deepening of the existing PTAs with MERCOSUR and Chile. 
Apart from trade and investment, LAC occupies a central place in our vision of South-South cooperation and we have been constantly expanding our offers of assistance through various development partnership initiatives under Lines of Credit, ITEC training, ICCR scholarships and Grants in Aid. Till date operative LoCs worth INR 2069 crores and Grants –in –Aid worth INR 69 crores have been given to the LAC region. For the first time, India has become an International Development Partner of the Caribbean Development Fund which will enable Small Island Developing States of the Caribbean to access soft loans for developmental projects. The International Solar Alliance (ISA) Framework agreement has already been signed by 13 LAC countries. We invite the remaining countries to sign the ISA at the earliest.
Apart from trade and investment, cooperation in areas such as Space have taken a new leap forward with ISRO  launching nano-satellites for Colombia and Chile and training of LAC scientists in the UNispace Nano Satellite Assembly and Training Program called UNNATI. There are ongoing negotiations with Chile for setting up a ground station for scientific research and collaboration. 
People to people linkages have also witnessed a marked intensification with India offering e-visa to all 33 LAC countries and Chile, Peru and Panama introducing a liberalized visa regime for Indian nationals. It is our hope that the remaining countries in LAC will follow their example and make travel easier for the common man. 
The past five years have witnessed a new blossoming of our engagement with the million- strong diaspora in the Caribbean. It is with pride that we witness and acknowledge the contributions of people of Indian origin to their countries, especially in Trinidad and Tobago, Suriname and Guyana. A first monument dedicated to the arrival of Indians was inaugurated in Guyana this year. 
I must mention the enthusiastic and notable participation from Caribbean countries in the First PIO Parliamentarian Conference in 2018, the yearly editions of the Pravasi Bharatiya Diwas and the Kumbha Mela this year. It is of immense satisfaction for us that LAC countries have enthusiastically participated in the International Day of Yoga since its inception and have welcomed India's initiative for the well – being of humanity. Similarly Ayurveda is steadily finding a receptive audience in LAC and I hope that this will lead to further collaboration with our partners. I believe that without a deeper people to people interaction, our bilateral relation will remain limited and circumscribed. 
I end my remarks by reiterating India's commitment to strengthening its dynamic relationship with countries of Latin America and Caribbean, especially in the field of trade and investments, science and technology, culture and people-to-people interaction. 
I also thank ICWA for organizing this National Seminar and wish all participants successful deliberations. 
Thank You !
***