"Whenever we go to Afghanistan they ask us 'Oh, have you returned from your country?' And when we are in India, we are asked, 'When are you returning back to your country?' We neither belong to India nor Afghanistan — what can be more pathetic than this?"[i]
Introduction

The Saur Revolution in 1979 marked the beginning of a massive and unprecedented refugee flow out of Afghanistan. Although Pakistan and Iran were the two main destinations of refuge for Afghans, some Afghans also fled to India. The majority of those who sought refuge in India belonged to the non-Muslim religious minority communities of Afghanistan namely, the Sikhs and the Hindus. The above statement sums up the stranded existence of the members of those communities living in India for decades.

Sikhs and Hindus have lived in Afghanistan for centuries. Reliable data on religious demography is difficult to locate in a country that has experienced war for over four decades. It is believed that in the early 1970s, the number of Hindu nationals residing in Afghanistan was estimated to be 20,000-30,000 and that of Sikh nationals at 15,000; however, there are unverified claims that the number of Hindus in 1990 was around 200,000 and those of Sikhs was 80,000 with some 30,000 residing in Kabul.[ii] Members of these communities were mostly involved in trade and businesses and played a crucial role in the socio economic life of Afghanistan. Post World War II, Afghanistan experienced a period of political stability which enabled Afghan Sikhs and Hindus to expand their businesses. They ventured into commercial and banking sectors to an extent that at one point they were in charge of most banking activities in the country and operated currency exchange centers that facilitated the operation of informal value transfer system known as Hawala[iii]. During the reign of Amanullah Khan (1919-1929), Hindus and Sikhs were granted full citizenship status which also enabled them to be part of military and civil services.[iv] Inclusive policies by the state enabled them to play an active role in country's polity. Their elected representatives were members of the provincial councils in Qandahar, Ghazni, and Jalalabad and at the Kabul Educational Association.[v] An interesting feature about the geographic distribution of the Sikhs and Hindus of Afghanistan was that they were spread across South and East of Afghanistan- regions were Pashtuns were in majority. In the 1969 and 1988 elections, Jai Singh Fani and Gajinder Singh (Afghan Sikhs) were elected as Members of Parliament respectively. Yet even during the best of times in Afghanistan, a section of the majority population refused to accept members of these communities as fellow "Afghans", instead looked down upon them and treated them as second-class citizens.[vi]Although the Sikhs and Hindus were drafted in the army as regular soldiers, they were initially not allowed to attend military schools or become army officers. The situation changed in 1955 after Pawan Shikharpuri, a high school graduate, successfully lobbied for the rights of Hindus and Sikhs serving in the army to become officers, he himself was appointed commissioned officer in the army.[vii]Even during 1980s and 1990s, the army failed to give them the status of combatants.[viii] Hindu and Sikh boys were harassed and bullied by miscreant Muslim boys and whenever they came across them they sarcastically shouted "Kalima at ra bikhan" meaning recite the confession of your faith- Confession of faith for Muslim reads "there is no God but God and Muhammad is the messenger of God".[ix] Minority communities in Afghanistan encountered systematic repression and targeting as the civil war erupted in the 1990s.[x] Over the years, the number of Afghan Sikhs and Hindus has dropped significantly and according to a recent report by Tolo Television merely 1,350[xi] members of these communities continue to live in Afghanistan.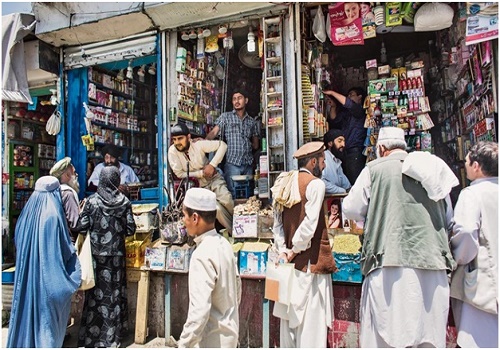 Unquestionably, the political turmoil in Afghanistan has adversely impacted the lives of every Afghan irrespective of their religion or ethnicity and forced one-third of the country's population to exile; nonetheless the religious minorities were particularly vulnerable.  As the scourge of ethnic violence raged throughout the country, the Hindus and Sikhs believed they would not be targeted as they were not part of any of the warring factions. They paid a heavy price for their naivety. A combination of structural failures and the rise of fundamentalist ideology in post-Soviet Afghanistan led to a wave of ethnic friction and conflict as fundamentalists suffered a crisis of legitimation and resorted to violence to establish their authority.[xii]Members of the religious minority communities were subjected to discrimination, persecution and had to struggle at every juncture to protect their religious and cultural traditions. According to Hafizullah Emadi, "Warlords associated with Islamic parties brutalised them, looted their belongings, and molested their women and after forcing them to embrace their faith forced them against their will to marry them."[xiii] Because many of them were affluent traders and businessmen they became prey for kidnapping for ransom.[xiv] The systematic victimisation and unlawful grabbing of businesses and properties was rampant during the civil war and paved way for the en masse exodus in the early 1990. Because of their ethno-religious commonality with a section of the Indian population, many from these communities decided to seek asylum in India.

Afghan Sikhs and Hindus in India

Due to the paucity of available data, it is difficult to estimate the exact number of Afghans living in India at different points in time.  According to a study carried in the late 1990s, there were approximately 60,000 Afghans living in India of which about 16,000 possessed certificates from the United Nations High Commissioner for Refugees (UNHCR).[xv] UNHCR reports have consistently indicated that Afghan 'refugees' residing in India are principally Hindus and Sikhs, who regard India as their ancestral homeland and claim that their ancestors were originally from Punjab— they supposedly came to Afghanistan either in the early nineteenth century, when Ranjit Singh was fighting the Afghans, first in Afghan-occupied Punjab, then well into what is currently Afghan territory, or in some cases in 1947, during Partition, when they believed it was unsafe for them to go back to India[xvi]. As of 2019, UNHCR India assisted 10,395 refugees and 1,305 asylum seekers from Afghanistan of which 7,346 refugees and 79 asylum seekers belonged to Sikh and Hindu communities of Afghanistan.[xvii] Khalsa Diwan Welfare Society, an organisation run by the Afghan Sikhs and Hindus in India, estimates the current size of these communities to be around 15,000 that is after the bulk of them had migrated to Western countries over the past decade.[xviii] They reside mostly in and around New Delhi.

Like most South Asian countries, India is not a signatory to either the 1951 Refugee Convention[xix] or its 1967 Protocol[xx] -the two major international instruments regulating the status and treatment of refugees. The Indian Government does not officially recognise the Afghan community as "refugees". An over arching refugee legislation is absent in India which theoretically leaves New Delhi to deal with asylum issues on a country specific basis. Certain groups like the Tibetans and Sri Lankans were treated as "refugees" in the past, while others like the Afghans were not. UNHCR recognises and offers protection to certain communities like the Afghans, Burmese and Somali refugees and asylum seekers in India. The communities protected under the UNHCR mandate are provided Stay Visas by the Foreigner Regional Registration Office (FRRO) under the Ministry of Home Affairs, to attest their legal stay in India. UNHCR recognised refugee communities have access to identity cards which entitles them to access certain basic services such as healthcare, education and assistance in the naturalisation process. This certainly puts the UNHCR recognised refugees in a slightly better position than their unrecognised counterparts. A holistic focus on the deficiencies of the existing United Nations (UN) structure is beyond the scope of this article, however available literature on the issue attributes UNHCR's inadequate scope to factors ranging from lack of sufficient funding for their India office to restricted awareness and resources of asylum seekers that would allow them to avail offered facilities for themselves. Moreover, there have been shifts in UNHCR India's policies in the past and currently its assistance is directed largely towards "ethnic Afghans", even though the Afghan Sikhs and Hindus may form a bulk of Afghan refugees in India.[xxi] It is important to note that India is not a preferred destination for ethnic Afghans; they primarily look for resettlement opportunities in the West. 

India, by and large has followed a generous approach towards refugees and opened its borders to people who have come looking for safety and sanctuary. India is signatory to several international instruments whose provisions are applicable to both citizens and non-citizens, hence to refugees as well.[xxii] Increased globalization and interdependence have led to creation of a range of new international institutions, principally to deal with travel and labour migration, and with human rights, development and security issues. The fate of individual refugee in India is essentially determined by protections that are made available under the Indian Constitution. The Foreigners Act of 1946 is a crucial legislation that is applicable to refugees as well. However, even this legislation fails to recognise asylum seekers and refugees as a special category of non-citizens who should be governed differently on account of their special circumstances. Entry into India is theoretically only possible with proper documentation, which is obviously problematic for refugees. The Extradition Act of 1962 is intended to provide some protection to refugees facing extradition, but more often than not refugees' removal falls under the category of 'expulsion' rather than 'extradition'. The principle of non-refoulement- a customary international law, applies to India as well and India has respected its provisions in substance even if not party to the international legal regimes that govern this principle. Nevertheless, India remains legally non-committed or obliged on refugee matters, even if it behaves humanely in practice.

The Indian government did permit displaced people from Afghanistan to avail stay visas, but the assistance extended to other refugee groups, for example the Tibetans and the Sri Lankan; were not extended to them. Even UNHCR recognized 'refugees' are not allowed to legally work in India and therefore many find it extremely difficult to make a living. Afghans had two options – either rely on scarce and limited "subsistence allowance" from UNHCR and/or, like those who have no legal status in India, work in the country's parallel economy. Currently, less than five percent of total refugees under UNHCR protection get the allowance, mostly, people with major disabilities are considered for this.[xxiii]Some Afghan Sikhs and Hindus developed successful business ventures with Indian partners; they have informally employed other members of their communities but mostly, the majority of them held jobs in the country's parallel economy. Since the time they arrived in India they encountered several challenges- "the lack of general guidance to cope with the new circumstances in a foreign land being the most important one. There was hardly any assistance from any quarters. We struggled at every step, be it finding a roof over our heads or finding work."[xxiv]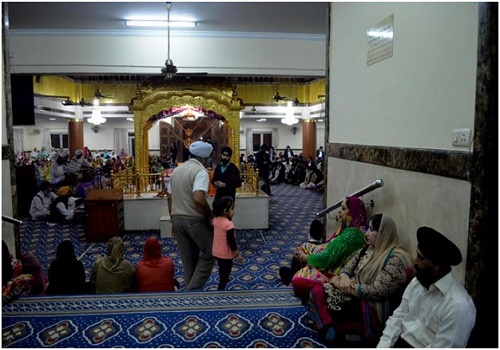 Many families lived in Amritsar for the early part of refuge in India and later moved in and around Delhi after they got to know about the UNHCR mission in Delhi and also for better livelihood opportunities. Majority of Afghan Sikhs and Hindus spoke Kabuli Punjabi (apart from Pashto, Dari), which was different from the Punjabi spoken in northern India. Those who came from Kandahar spoke Riasti, Sindhi and Pashto and the Sahajdhari Sikhs from Khost province of Afghanistan in particular spoke only Pashto, therefore communication became a problem for many of them. For Afghans living in India, the FRRO has been the only contact point between them and the government of India. In a study conducted with Afghan refugees, the majority irrespective of their religion, ethnicity, legal and economic statuses, expressed disappointment over the experiences they had with the FRRO Delhi.[xxv] The few news paper articles that have appeared on the situation of Afghan (or other) refugees in India in the last few years have indicated that Afghan refugees often had a difficult life in the country.[xxvi] On rare occasions Afghan refugees in India have mobilized themselves, for example, a sit in protest was held in 1999 in front of the New Delhi Bureau of UNHCR, denouncing the refugees' situation in India, in particular, the mass denial of residence permits by India since the beginning of 1999 and the lack of assistance provided by UNHCR for refugees seeking resettlement abroad.[xxvii]

While there can be little doubt that non-recognition from government as refugees meant lack of access to rights and privileges, it also implied that the member of these communities were not required to carry the "refugee" tag-an identity which is seldom viewed positively by the host population. Although their lives in India were punctuated with difficulty, yet their adaptation and acculturation experiences at certain level might have been benefited in a long term sense from the existing order. Moreover, since assistance was not forthcoming the Afghan Sikhs and Hindus in India demonstrated strength, unity, and resilience to deal with the challenges of their settlement phase in India and to a large extent succeeded in coping with those issues.[xxviii] Over the years, the members of these communities have also felt that UNHCR undermined their cases for third country resettlement on the premise that socio-cultural integration in India is relatively easier for them. While there could be some strength in that assumption, the fact remains without access to rights and privileges 'integration' in a foreign land becomes way more complex.

The Citizenship (Amendment) Act of 2019: Ray of Hope for Afghan Sikhs and Hindus?

Citizenship is a political and sociological concept that encompasses what it means for individuals and groups to belong to or be a member of a political and/or a socio-cultural community- it decides the civil, political, and social rights and duties of all those who are granted citizenship. At the second level, it helps create the political and socio-cultural identities of those who are considered citizens and is deeply connected to the politics of the feeling of belonging.[xxix] Over the years many Afghans of Sikhs and Hindu faith have got accustomed to the Indian way life both culturally and socially, as a result naturalization has come to be seen by all relevant actors concerned (Afghan refugees themselves, UNHCR, the host government) as the best long term solution.

In India, the path to gaining full protection is only possible through citizenship. Foreigners lack access to basic rights which Indian citizens are entitled to by virtue of the Indian Constitution[xxx] (such as the right to public employment, and protection against arrest and detention in certain cases). Desire for Indian citizenship among the mentioned groups increased in the mid 2000s and the first naturalization dates to March 2006.[xxxi]In India, citizenship is regulated by Citizenship Act, 1955. The Act specifies that citizenship may be acquired in India through five ways- "by birth in India, by descent, through registration, by naturalisation (extended residence in India), and by incorporation of territory into India."[xxxii]The Citizenship (Amendment) Act of 2005[xxxiii] states that "citizenship can only be acquired by those who have ordinarily (legally) been resident in India for 11 years", however due to factors such as lack of governmental initiative and bureaucratic bottlenecks only a few Afghan Sikhs and Hindus could be naturalised.  Establishing legalized residence can prove difficult for people who entered India irregularly, especially those fleeing persecutions in their home country. Children born in India to foreigner parents also must satisfy the residence time frame as Indian nationality law largely follows the jus sanguinis (citizenship by right of blood) principle.[xxxiv]

It is important to make a distinction between the earlier regimes and the democratic ones since 2001 in Afghanistan. Former President Hamid Karzai, involved Ganga Ram and Awtar Singh two representatives from Afghan Hindu and Sikh communities to the Loya Jirga in 2002 and later appointed them as  the Members of Parliament. In the first parliamentary elections after the fall of Taliban in 2010, Anarkali Kaur Honaryar, a young Sikh woman was appointed to the Wolesi Jirga for a five-year-term. They have only one seat in Shura-e-Milli, the National Assembly, even though they lobbied with the government for two seats, one for each community. Presently, Narinder Pal Singh has been nominated by President Ghani as the lone Sikh Member of Parliament in Afghanistan. Post 2001, the Afghan Sikhs and Hindus of Afghanistan felt optimistic and confident about the support of the democratic regime and international community towards them. Although Hindus and Sikhs are allowed to practice their faith and work, they continue to encounter obstacles that include seeking employment opportunities in the bureaucracy and being harassed by fundamentalists when they celebrate their religious festivities.[xxxv]  Some steps were taken towards reservation of seat in the senate, the demand to have cremation ground and return of their properties usurped by warlords during the civil war, but by and large the members of these communities continued to feel vulnerable. As the security situation began to deteriorate in Afghanistan after 2005, majority of the remaining members of these communities moved to India and beyond. The Jalalabad attack in 2018 that killed nearly the entire Afghan Sikh leadership shook the members of these communities even further and forced most to seek refuge in foreign lands.[xxxvi] A recent survey indicate that Sikhs and Hindus of Afghanistan today are less optimistic about the future of Afghanistan and over 60 percent of the respondents from these communities want to migrate to other countries.[xxxvii] Because of this predicament in Afghanistan, the Hindu and Sikh community turned to the Indian Prime Minister Manmohan Singh when he visited Kabul in May 2011 and appealed to him to grant Indian citizenship to Sikhs and Hindus as they encounter threats to their way of life in Afghanistan.[xxxviii] Interestingly, just a few days before Citizenship Amendment Bill 2019 was passed, the Afghan government decided to issue 'national identity card' or 'Tazkera' to 3,500 Afghan Sikhs and Hindu refugees living in India under a special decree of the President of Afghanistan. It was recognized that Afghan Sikhs and Hindus have been living in India for many years, "some of whom also have children who are born here, needs ID cards for many official reasons such as passport and others."[xxxix]

The Citizenship (Amendment) Act of 2019 (CAA) comes as a solace to the minorities of Afghanistan who welcomed the decision ever since the Indian government sought cabinet's endorsement "to initiate the process to grant citizenship to persecuted religious minorities of Afghanistan, Pakistan and Bangladesh in 2016."[xl] this development can be viewed as a significant step towards developing a structured policy for asylum seekers in India, which has been missing over the years. The legislation applies to those who were "forced or compelled to seek shelter in India due to persecution on the ground of religion."[xli] It aims to protect such people from proceedings of illegal migration. CAA amended the Citizenship Act, 1955 by seeking to grant citizenship to undocumented migrants of "Hindu, Sikh, Buddhist, Jain, Parsi, or Christian religious communities from Bangladesh, Pakistan and Afghanistan who came to India on or before December 31, 2014."[xlii] The standard eligibility requirement of aggregate residence of "not less than eleven years" years for naturalisation has been reduced to "no less than five years"[xliii]for the member of the mentioned communities. Apart from access to right and a dignified way of life, the news brings hope of finally being able to get rid of a stranded existence and being able to "belong" to a country. An Afghan Sikh gentleman who has been accorded citizenship recently (after living in India for 22 years) said "this act is monumental for members of my community as it will give us an opportunity to lead a dignified life."[xliv] Afghan Sikhs and Hindus have felt stranded between two worlds for years; it is therefore not surprising that they welcomed the policy shift wholeheartedly.

Conclusion

India's longstanding relations with Afghanistan go a long way towards explaining why Afghan refugees and migrants might see India as a land of refuge. The Afghan Hindus and Sikhs who escaped war and persecution and reached India saw it as their natural homeland. But after reaching India they got entangled in red tape and bureaucratic hurdles for years and felt let-down by both their home and host countries. Unlike their counterparts in other countries, Afghan refugees in India failed to mobilise themselves as a group and could never emerge as a 'factor' in Indo-Afghanistan relations. An interplay of factors have been responsible in shaping the experiences of Afghan Sikhs and Hindus in India: the small proportion of the Afghan refugees in India, the failure on the part of various refuge seeking factions from Afghanistan to mobilize themselves as one group, the lack of structured domestic legislation for asylum seekers in India - are a few amongst them. While most Afghans Sikhs and Hindus are highly appreciative of India's assistance to Afghanistan post 2001, they felt disappointed about the way Afghans had been neglected within its territory for years. They have negotiated with various identities as a survival tactic to find acceptance in both their home and host countries. CAA thus, promises to bring finality to that negotiation. Despite all the criticism, for the Sikhs and Hindus of Afghanistan, this development has come as a ray of hope that provided them with a sense of belonging and identity that they have been longing for decades.  India as an important and responsible power, can and should do a lot more to protect the vulnerable people who have sought refuge within its territory. Today, the world has been scared by so much suffering, such that creating room for people is not only doable, but a moral imperative of our times.
*****

*Author wishes to thank Amb. Vivek Katju and Amb. Amar Sinha for their valuable comments which enriched this paper.


*Dr. Anwesha Ghosh, Research Fellow, Indian Council of World Affairs.
Disclaimer: Views expressed are personal.

Endnotes
[i]Narinder Singh (Afghan Sikh) cited in Anwesha Ghosh, "Longing to Belong: Afghan Sikhs and Hindus in India", The  Diplomat, August 19, 2016.
[ii]Hafizullah Emadi, "Minorities and Marginality: pertinacity of Hindus and Sikhs in a repressive environment in Afghanistan," The Journal of Nationalism and Ethnicity, 2013, pp.1-15.
[iii] Ibid
[iv] "Afghan Hindus and Sikhs: Their Situations and Recommendations for the Assessment of the claims",UNHCR,Availableat::https://www.refworld.org/cgi-bin/texis/vtx/rwmain/opendocpdf.pdf?reldoc=y&docid=511ca9522, (Accessed on 17.12.2019).
[v] Mir Ghulam Mohammad. Ghubar [1374] 1995. Afghanistan dar Masir-e-Tarikh [Afghanistan in the
Path of History]. Vol. 1. Tehran: Entisharat-e-Jamhoori cited in Hafizullah Emadi, "Minorities and Marginality,".Op.cit.
[vi]  Anwesha Ghosh, "Longing to Belong". Op.cit.
[vii] Anwesha Ghosh, Identity and Marginality in India: Settlement Experience of Afghan Migrants((London &New York, Routledge, 2018),p.80.
[viii] Modinder Singh (An Afghan Sikh, currently living in India), in discussion with the author, October 2016.
[ix] Roger Ballard, "The history and position of Afghanistan's Sikh and Hindu Polulation". Centre for Applied South Asian Studies,2011.
[x] Hafizullah Emadi, "Minorities and Marginality,".Op.cit.
[xi] "Nearly 99% of the Hindus, Sikhs left Afghanistan in Last Three Decades",Tolo News,December 9, 2019,Available at: https://tolonews.com/afghanistan/nearly-99-hindus-sikhs-left-afghanistan-last-three-decades (Accessed on 17.12.2019).
[xii]Hafizullah Emadi,"Minorities and Marginality,".Op.cit.
[xiii]Ibid.
[xiv]  Khajinder Singh Khurrana (Afghan Hindu-Sikh Welfare Society), in discussion with the author, in November 2015.
[xv] 'Report of Refugee Population in India',.Human Rights Law Network, November 2007, Available at https://www.hrln.org/admin/issue/subpdf/Refugee_populations_in_India.pdf, (Accessed on 18.12.2019).
[xvi] See also the following UNHCR News Stories: 'Afghan refugees in search of Indian identity' (19 May 2005, ,http://www.unhcr.org/428c967e4.html. ); 'Afghan minority seeks home in India' (13 December 2007, ,http://www.unhcr. org/4761579f4.html. ). (Accessed on 18.12.2019).
[xvii]"Figures at a Glance."UNHCR India. Available at: https://www.unhcr.org.in/index.php?option=com_content&view=article&id=20&Itemid=108, (Accessed on 18.12.2019).
[xviii] Anwesha Ghosh, "Longing to Belong: Afghan Sikhs and Hindus in India", The Diplomat, 19th August, 2016.
[xix] "1951 Refugee Convention". UNHCR. Available at: https://www.unhcr.org/1951-refugee-convention.html (Accessed on 26.12.2019)
[xx] Protocol Relating to the Status of Refugees-1967. Refworld. Available at: https://www.refworld.org/docid/3ae6b3ae4.html (Accessed on 26.12.2019)
[xxi]Shuchita Mehta (Senior Communication/Public Information Assistant, UNHCR India) in discussion with the author, December 2015.
[xxii] For example, the Universal Declaration of Human Rights, the Declaration on Territorial Asylum, the International Covenant on Civil and Political Rights, the International Covenant on Economic, Social and Cultural Rights, the Convention on the Elimination of All Forms of Discrimination against Women and the Convention on the Rights of the Child.
[xxiii] Shuchita Mehta (Senior Communication/Public Information Assistant, UNHCR India) in discussion with the author, December 2015.
[xxiv] Khajinder Singh Khurrana (Afghan Sikh in India), ) in discussion with the author, November 2015.
[xxv] Anwesha Ghosh. Identity and Marginality in India: Settlement Experiences of Afghan Migrants (London &New York, Routledge, 2018),p.156.
[xxvi] 'Afghan refugees worried about their future', The Hindu, 15 May 2007; 'Leaving India as Indian-Afghanis', The Hindu, 21 June 2008; 'Kerala police detain 3 Afghans', The Hindu, 8 August 2008; 'Travel agent held offering bribe', The Hindu, 18 August 2008; 'Refugees in Delhi: "Fewer chances of subsistence jobs"', Indian Express, 18 October 2008; 'Afghan national arrested', The Hindu, 20 May 2009; 'Delay in Indian citizenship affecting Afghan refugees', The Hindu, 20 June 2009.
[xxvii] Ravi Nair. "Abandoned and betrayed: Afghan refugees under UNHCR protection in New Delhi" (New Delhi: South Asia Human Rights Documentation Centre, 1999.)
[xxviii] Anwesha Ghosh, "Longing to Belong: Afghan Sikhs and Hindus in India", The Diplomat, 19th August, 2016.
[xxix]Ritu Sharma, "The Citizenship Amendment Bill and the Theocratisation of India". The Diplomat, December18, 2019, Available at: https://thediplomat.com/2019/12/the-citizenship-amendment-bill-and-the-theocratization-of-india/?fbclid=IwAR1Q35rR3Y4H2K00BxtRVjhs4ZpN5Q8cpOh8cgVOCnDc0FeDAT6fTfvC2-E, (Accessed on 19.12.2019).
[xxx] The Constitution of India, Available at: https://www.refworld.org/docid/3ae6b5e20.html, (Accessed on 18.12.2019).
[xxxi]Nayana Bose, "Afghan refugees in search of Indian Identity",UNHCR, May 19, 2005, Available at: https://www.unhcr.org/428c967e4.html. (Accessed on 19.12.2019).
[xxxii] Section 2(1) (b) of the Citizenship Act of 1955. Available at: https://indiacode.nic.in/bitstream/123456789/4210/1/Citizenship_Act_1955.pdf  (Accessed on 19.12.2019)
[xxxiii] The Citizenship (Amendment) Bill, 2005, Available at: http://164.100.47.4/billstexts/rsbilltexts/AsIntroduced/LXXV_2005.pdf,(Accessed on 18.12.2019)
[xxxiv] Anne-Sophie Bantz, "Afghan refugees in Indo-Afghan Relations". Cambridge Review of International Affairs.26:2,(2013) pp. 374-391.
[xxxv] Min Habib Abdali, "Tough Times for Afghan Sikhs and Hindus". Institute for War and Peace Reporting. July 11, 2013.
[xxxvi] "Afghanistan Blast:Sikhs among 19 dead in Jalalabad Suicide attack".BBC.com, July1, 2018. Available at: https://www.bbc.com/news/world-asia-44677823 (Accessed on 21.1.2020)
[xxxvii] Ehsan Shayegan, Mahdi Frough & Sayad Masood Sadat, "Survey of the Afghan Hindus and Sikhs",Porshesh Research and Studies Organization, February 2019.
[xxxviii] Hafizullah Emadi,"Minorities and Marginality,".Op.cit.
[xxxix] Nayamina Basu, "Days before CAA was passed, Afghanistan gave citizenship to its Hindus and Sikhs in India".The Print. December 16, 2019. Available at: https://theprint.in/world/days-before-caa-was-passed-afghanistan-gave-citizenship-to-its-hindus-and-sikhs-in-india/335992/ (Accessed on 3.1.2019)
[xl] Rahul Tripathi, "Government plans to grant Indian Citizenship to Hindu and Sikh refugee, soon",The Economic Times, July 6,2016.
[xli] "Citizenship (Amendment)Act 2019:What is it and why is it seen as a problem". The Economic Times. December 31, 2019. https://economictimes.indiatimes.com/news/et-explains/citizenship-amendment-bill-what-does-it-do-and-why-is-it-seen-as-a-problem/articleshow/72436995.cms?from=mdr (Accessed on 18.12.2019).
[xlii] Ibid.
[xliii] Citizenship (Amendment) Act, 2019. The Gazette of India, December 12, 2019,Available at: http://egazette.nic.inhttps://icwa.in/WriteReadData/2019/214646.pdf, (Accessed on 18.12.2019).
[xliv]Manohar Singh (Member of Khalsa Diwan Welfare Society, New Delhi) in discussion with the author, December 16, 2019.